We are committed to delivering the value we promise and that you expect – through faster time to market, lower costs, improved cash flow or higher revenues. This might help you achieve new goals, penetrate new markets, create successful mergers or simplify legacy systems and emerging technologies through process re-engineering or making processes more liner.
Read our insights while not missing any of the exclusive events we've got just for you.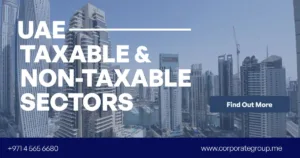 UAE Taxable & Non-Taxable Sectors In this article, we will discuss the sectors that are...
Read More