The globalization of business, growing complexity of transactions
and new-age IT infrastructure have revolutionized the concept of
trade and commerce. In response to it, our qualified internal audit professionals provide continuous and critical appraisal of the functioning of an entity with a view to suggest improvements thereto and add value to and strengthen the overall governance mechanism of the entity, including the entity's strategic risk management and internal control system.
Read our insights while not missing any of the exclusive events we've got just for you.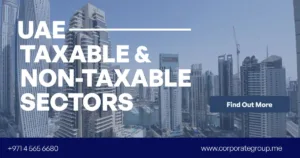 UAE Taxable & Non-Taxable Sectors In this article, we will discuss the...
Read More