Business Process Mapping and Reengineering
We help clients optimize processes, manage & monitor process performance through leveraging people, data and technology address their operational risks and drive business performance.
Read our insights while not missing any of the exclusive events we've got just for you.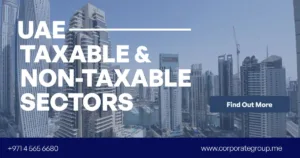 UAE Taxable & Non-Taxable Sectors In this article, we will discuss the sectors that are...
Read More