Corporate Governance Framework
Our team includes corporate governance experts from across the globe woth knowledge of best governance practices' and solutions. They monitor and analyse local as well as international developments for the benefits of our clients.
Increase in International partnerships has made it necessary for UAE businesses to adopt global governance practices, set the tone at the top, ensure reliable reporting practices.
Read our insights while not missing any of the exclusive events we've got just for you.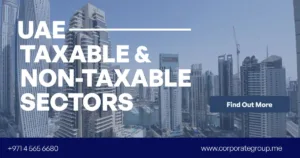 UAE Taxable & Non-Taxable Sectors In this article, we will discuss the sectors that are...
Read More