Forensic Audit Investigation
Lack of robust internal controls and segregation of duties may sometimes prove detrimental to the oragnisation. Our team of Forensic experts possess specific skills to investigate financial records of the company and identify cause of frauds. We also support our clients in not only identifying the fraud and the parties involved but also minimising the risks of recurrence of frauds.
Read our insights while not missing any of the exclusive events we've got just for you.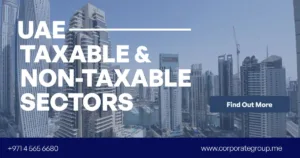 UAE Taxable & Non-Taxable Sectors In this article, we will discuss the sectors that are...
Read More