In order to derive maximum synergies, parties involved in M&A deals must integrate in a systematic manner. Our M&A Advisory team ensures that post integration transition is conducted smoothly.
– Accounting and Financial Integration
– Enterprise Risk Integration
– Compliance Management Integration
– HR Integration
– Process Integration
– System Integration
Read our insights while not missing any of the exclusive events we've got just for you.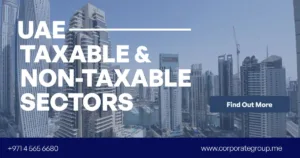 UAE Taxable & Non-Taxable Sectors In this article, we will discuss the sectors that are...
Read More