The need for Business owners to improve profitability often leads to adhoc cost cutting strategies. We support businesses in developing cost rationalisation strategies to gain competitive advantage, Automate or digitize maximum processes and operation and Banish waste and inefficiencies.
Read our insights while not missing any of the exclusive events we've got just for you.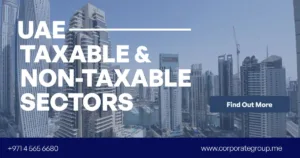 UAE Taxable & Non-Taxable Sectors In this article, we will discuss the sectors that are...
Read More