Technology is the key driver in the business today. Every organisation has to keep pace with new developments for survival and growth, however, with technology comes the higher degree of risks associated with it. Our team of experts in technology advisory and cyber security with indepth industry and regulatory knowledge, finance discipline, and geographical reach benefits clients to transform and achieve their strategic ambitions within their risk apetite.
Explore Technology Advisory
Read our insights while not missing any of the exclusive events we've got just for you.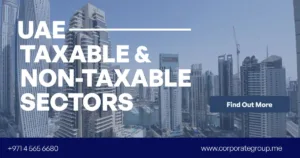 UAE Taxable & Non-Taxable Sectors In this article, we will discuss the sectors that are...
Read More