Corporate tax is a form of direct tax levied on the net income or profit of corporations and other entities from their business.
On 31 January 2022, the tax landscape of the region shifted yet again with the United Arab Emirates (UAE), Ministry of Finance (MoF) making the breakthrough announcement that a new federal corporate tax (CT) system will be implemented in the UAE, effective financial years commencing on or after 1 June 2023.
Our team of corporate tax experts with comprehensive experience in Direct tax regime from other jurisdictions is helping clients in UAE to understand CT, plan and implement corporate tax structure, additional regulatory requirements and prepare them before applicability.
High-Quality audits ensures better use and reliability of financial information, decision making and acceptability of entity within business environment.
Read our insights while not missing any of the exclusive events we've got just for you.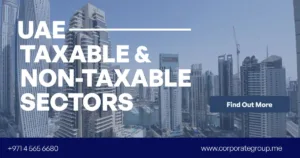 UAE Taxable & Non-Taxable Sectors In this article, we will discuss the sectors that are...
Read More