Transfer Pricing Advisory
Our transfer pricing consultants can help you in analyze the company's transfer pricing structure and recommend policy changes that could reduce your global tax liability and increase the efficiency of your transfer pricing structure. Transfer Pricing is as much about increasing tax efficiency as it is about minimizing risk. We help in determination of a fair and equitable price of a transaction that takes place between two related enterprises involving the purchase and sale of goods and services.
Read our insights while not missing any of the exclusive events we've got just for you.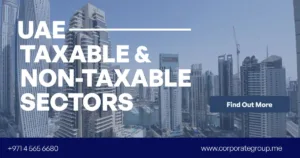 UAE Taxable & Non-Taxable Sectors In this article, we will discuss the sectors that are...
Read More