All the businesses involved in cross-border trade must ensure that all business transactions, imports, and exports activities should comply with the applicable import-export regulations.
Our experts develop sound global trade strategies, import and export documentation, and seamless transactions which ensure efficient management of cross-border operations and help to maximize cost savings.
Read our insights while not missing any of the exclusive events we've got just for you.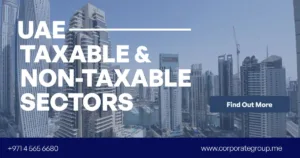 UAE Taxable & Non-Taxable Sectors In this article, we will discuss the...
Read More