A VAT health check is performed to first independently review the client's tax filings to get a true and fair view of their business. A VAT health check ensures you have all the records in place during audits, saving your business heavy administrative costs as well as financial penalties. Our resources consist of experienced tax professionals specialised in VAT combined with
centres of excellence, to assist in data analysis. We shall apply our understanding and experience in a wide range of industries with our strong knowledge of VAT law and practice.
Read our insights while not missing any of the exclusive events we've got just for you.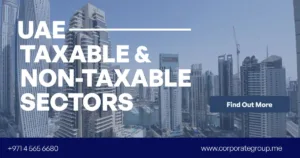 UAE Taxable & Non-Taxable Sectors In this article, we will discuss the sectors that are...
Read More